Our Team

Mark specializes in real estate transaction and consulting needs for national and local corporate clients. Since 1995, Mark has completed over 2 million square feet in commercial real estate transactions nationally and internationally.
Notable client's Mark has worked with includes JP Morgan Chase, Sabre Inc., Cirrus Logic, Principal Financial Group, TXU, Maxim Integrated Products, W.R. Berkley Corporation, Transwestern Publishing, Adaptec Inc., Nationwide Education Corporation, Adea Solutions, Inc., Benchmark Mortgage, FICS, MSI Credit, Blade Energy Partners, CTI and Temple Inland.
Mark has assisted clients in 20 states, as well as the UK, Europe, India and Asia.
During 1989 to 1995, Mark specialized in appraising, consulting, and conducting lease analyses of income-producing properties including office buildings, industrial facilities, hotels, shopping centers, freestanding retail and land.
Using his unique qualifications, Mark is able to offer his clients the best counsel in lease negotiations and property acquisitions. With these skills, he brings an added ability that enhances Infiniti Commercial's capabilities of analyzing sophisticated projects in making the best decisions for the client.
710,000 SF build-to-suit, Janesville, WI, CTI
66,000 SF Lease, Irving, TX with Adea Solutions
100,000 SF Lease, Irving, TX with Sabre Inc
Professional Affiliations/Recognitions
Member, NAI Gold Club (2001, 2002)
Member, Corenet Global
Certified General Appraiser 1991-1995
Ambassador for the TX Tough 250 organization responsible for a new bicycle ride from Austin to Dallas raising money for Children's Medical Center
Weekly participant in local bicycle rallies to raise funds for local charities including Sacred Heart, Calumet Community Center and Fit for Life Foundation

Paul Stockard specializes in professional portfolio advisory services and representation of client real estate needs. He delivers added dimension to his real estate services as he holds a law degree from University of Tulsa College of Law. Paul assists clients seeking to occupy space by identifying properties that meet their specific needs, analyzing sophisticated projects, providing lease review, and negotiating the best purchase or lease agreements on their behalf. He has successfully handled over 4,000,000 square feet of office lease space for his clients nationally.
Clients such as Old Republic Insurance Group, Bitco Insurance Companies, Great West Casualty Company, Old Republic Construction Program Group, Chubb & Son Insurance Group, Republic Underwriters Insurance Group, Federal Express Corporation and Sona MedSpa Corporation have benefited from Paul's knowledge and experience.
He began his real estate career with a Dallas-based commercial real estate firm concentrating on lease negotiations and property acquisitions for large national accounts. Prior to joining Infiniti Commercial, Paul was a Principal at Transwestern.
Professional Affiliations/Recognitions
Recognized as a Heavy Hitter, Dallas Business Journal 2001, 2003, 2005, 2008, 2010, 2012, and 2013.
Paul earned his bachelor's of business administration degree from the University of Oklahoma and a Juris Doctorate from the University of Tulsa College of Law.
Paul is married with four daughters.
Touchstone Bernays
Cowles and Thompson, P.C.
Susman Godfrey
Dykema Gossett
Clouse Dunn & Cobb Martinez & WoodwardDykema Gossett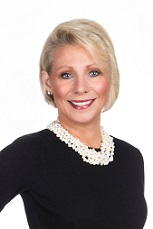 Kathy has over 29 years' experience in Dallas Fort Worth commercial real estate, spanning the disciplines of retail, office and industrial property management, leasing, brokerage and construction. She began her career in 1987 with Grubb & Ellis, learning her craft and handling primarily retail management and leasing. Her original focus was what is now The Village on the Parkway covering 160,000 square feet for which she was responsible for leasing, management, tenant finish out, and tenant retention. From there she moved into office management then industrial then project management for construction / finish out for companies like Corporate USA, Centre Development, and CBRE. Her management portfolio in all of these areas was well in excess of 4,000,000 square feet.
During her tenure at these various companies she had the distinct opportunity of creating lifelong relationships industry wide, from the largest property owners in the metroplex to the most job specific sub-contractors.
After 21 years of honing her abilities Kathy turned her attention, and her considerable industry connections, to the area of business development for companies expanding in the ever growing DFW construction industry. She is now focused on bringing those relationships into the Infiniti Commercial Realty group to contribute and benefit from their considerable success and knowledge in the industry.
Business Development & Transaction Management
23 years of experience assisting clients with regional & national real estate portfolios with over 8 million square feet in assets.
Closed over 5.8 million square feet of transactions, saving clients over $75 million on real estate costs.
Project Management - Tenant Design & Construction
3 years project management experience at Trammell Crow Company
Led & managed the planning, design & construction process for over 500,000 square feet of tenant class A office space.
Negotiated over 35 construction contracts worth over $12 million.
Architecture - Planning & Design
9 years of architectural experience including 3 years with Skidmore Owings & Merrill
Responsible for assisting in leading and managing the planning & design process for over 4.2 million square feet of Class A office space for corporate tenants and developers.
Tenant Representation
Portfolio Management
Strategic Planning
Site Searches + Acquisition
Asset Acquisition + Disposition
Mission Critical Facilities
Market Analysis + Feasibility Studies
Build-to-Suits
Lease Analysis + Negotiation
Multiple Lease Consolidation/Renegotiation
Building Analysis + Plan Review
Development of Corporate RE Standards + Guidelines